RadMinistration Scheduling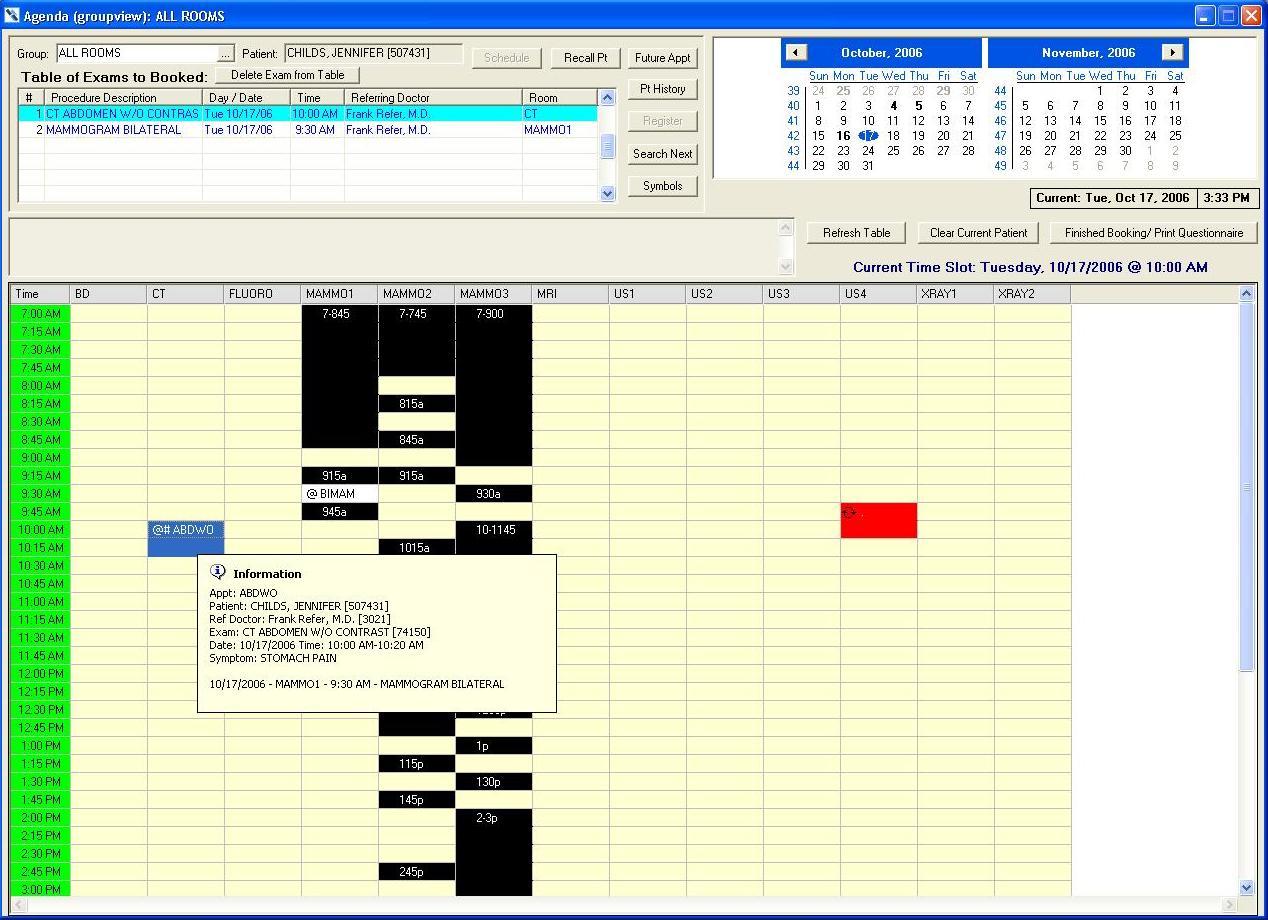 Scheduling Features
Drag and Drop Appointments

Cut, Copy and Paste Appointments

User-Configurable Time slots

Graphical Calendar control

Color Coded Appointments

Templates - to customize schedule

Wizard Driven Appointment Scheduler

Easy Access to future Appointments for Patients

Easy Access to Patient History

Float Over Provides Detailed Appt Info in Bubble

Scheduling Optimization

Color coded

Exam Qualifying Questions

Exam Prep for Patient

Customizable time-slots easily changed when necessary

Insurance Authorization tracking

Confirmation Module

Patient Arrival Tracking

Daily Schedule Printout

Appointment History Tracking

Paper Trails for Appointments

Patient/Doctor Labels

More...
The appointment scheduler allows the user to view time slots by room, date, modality or location in time intervals. To book or create an appointment the user interviews the patient through a easy to follow wizard and then clicks on the agreed upon time slot. The schedule can be customized using templates and can be fully color coded, as desired by the administrator of the system. RadMinstration uses symbols to easily identify patients that have been confirmed or need insurance authorization. The scheduler clearly shows patients that have been registered already and it allows the user to make an appointment read-only (unable to cancel without authorization).